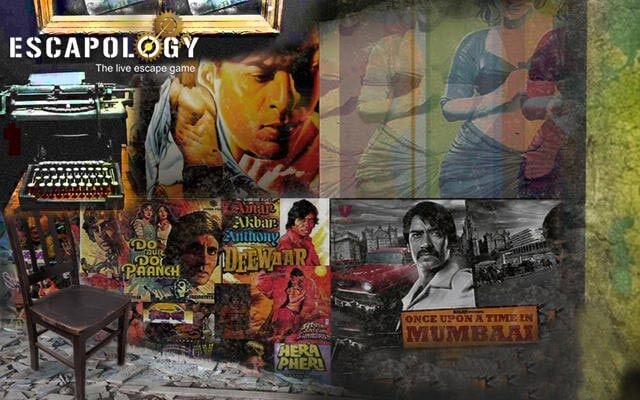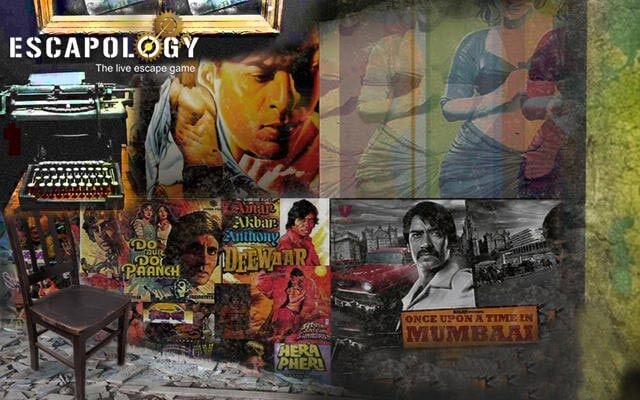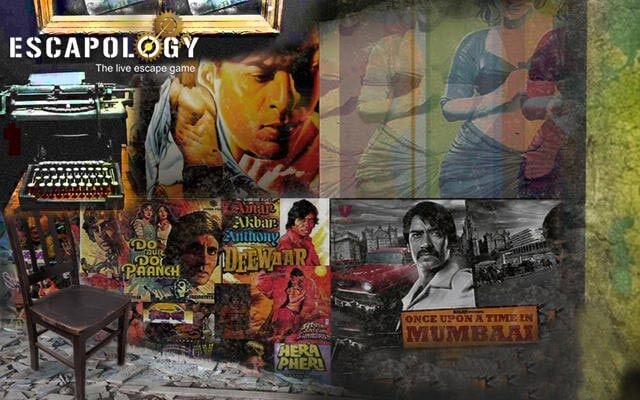 About the game Mumbhaikar
A Casual day in busy Mumbai. The King of Bollywood has been kidnapped you hear the news on radio on your way to your meeting at a coffee house. You over hear a conversation between two suspicious looking people on a table behind you. You and your colleagues jot down an address they happen to be mentioning as Bhai's kholi! You are not sure if this has anything to do with 'the kidnap' but decide to check it out just in case before getting the police involved for nothing. When you reach there you realise that "Bhai" has left his room referred to as "kholi" so you break into his room to find proof if this has anything to do with the kidnap.
As soon as you enter you see brightly coloured walls. Bhai's Kholi is like a memorabilia dedicated to "Bollywood" with posters.
You realise that it is Bhai who has kidnapped the Bollywood Star seeing his obsession with Bollywood! You try to call the police but they dismiss you stating that you are another prankster looking for publicity. Frustrated you decide to take matters in your hand. You start looking for clues to find evidence of the location where they are holding the 'Bollywood Star'.
You quickly realise that you have taken a huge risk because if caught Bhai could make you pay for nosing in his Kholi! You and your colleagues could be his next victims of crime. But it's too late you cannot leave without helping because if you leave the Star's life could be in danger. You and your colleagues are morally obliged and have decided to rescue the Star after-all. But time is slipping out from your hands as you have 60 minutes left to solve the clues, answer the riddles, find the route on the map to lead to the location of the Kidnapped! Leave no stone unturned and above all, don't forget to watch the clock for time is of the essence! Do you have what it takes to escape!
Photos escape game Mumbhaikar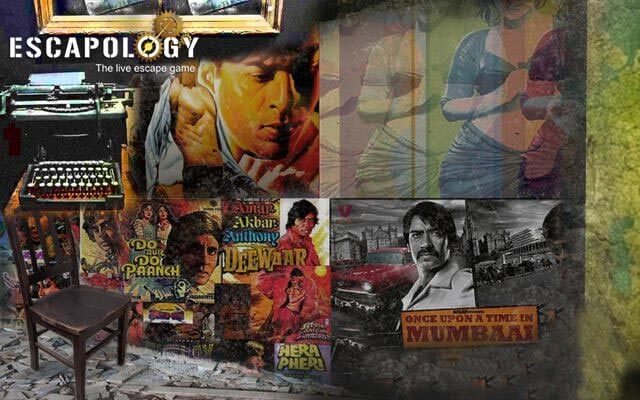 Address escape game Mumbhaikar
Mumbai
,
Escapology, R City Mall, T-34, 3rd Floor, LBS Marg, Ghatkoper West, Mumbai, India
022 6708 ...
Show phone number
Games similar to escape game Mumbhaikar